The JV softball team did not have the best season last year, winning very few games. While some teams would give up, the Lady Wizards trained this summer to hopefully see some improvement this season, and it seems the changes in training are paying off.
This summer, the JV team got a new coach and practiced at least once a week so that they could see improvement for the upcoming season. So far this season, JV has won eight games and lost two games.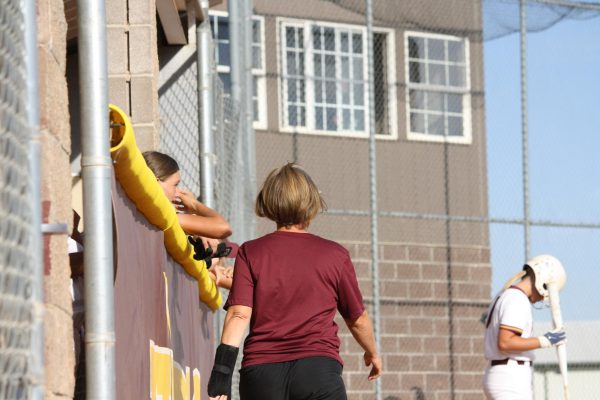 Another change this year is that the JV team has multiple pitchers with previous pitching experience, opposed to last year, when they had none. Center fielder Willow Sharpee (10) said, "We have a lot of new pitchers this year. Last year we had no pitchers, which is really good for us this year, because last year we were focused on teaching people how to pitch."
The freshmen who joined have had a big impact on the JV team this season. Sharpee said, "It's made of mostly freshmen, which is really good, because all the freshman make the team better."
Story continues below advertisement
Emily Couch (10) is on the Varsity team but swings to JV when needed. Couch said, "(Last year) taught me a lot of important information on high school softball. It also helped me learn more about how high school softball works and helped me build the steps to get to Varsity."
Clearly, without JV experience, some Varsity softball players would not have the tools to be successful playing at higher levels, such as Varsity.
JV is not only for experienced softball players but is also for people who would like to try softball and see if it's for them. Regarding JV, Couch said, "It's an early learning step on how to learn softball and what to do."