WHS track and field season off to a great start
The spring sports season at Windsor High School is in full effect. The Windsor High School's track and field team kicked off their season on Saturday, March 18, with the Murray Kula Meet. It was the first track meet of the season for the Wizards to host, and it started the season with a podium finish.
Head track coach Bryan Horn said, "We'd like to compete very well at our own meet, which we just got done doing, which was really cool and we took third place, which is by far the highest we've done in both boys and girls in probably 10 years."
The Wizards have a well put together team and many individuals look forward to state placing later in the season.
Coach Chris Jones discussed the various sporting events track involves: "…also appreciate the diversity of our sport. There's so many different events kids do. And there's all kinds of different shapes out there that are doing their thing."
The Wizards have already laid out their goals moving forward after the Murray Kula meet, and many athletes have goals of their own.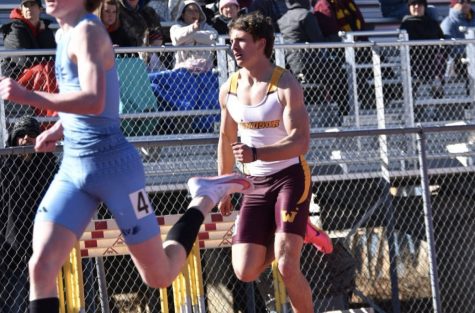 "I wrote them down on a note card that I look at every morning. I want to run 10.9 in the 100 meter. I want to qualify in all my events and I want to break some records that our school holds," senior Grayson Lewis said.
Like many of the athletes, the coaches have also put together some goals for the team to accomplish this year.
"We are gonna go to Pomona, which is going to be another 50-team meet and it's a two-day meet. We look to compete really well there. We want to try to win the league this year, and our league is tough," Horn said.
With the goal of winning the Pomona Meet later this season, the coaches plan to push the student-athletes to work together and train hard.
"So the ultimate goal is to take as many kids to state as possible," Horn said.
With the beginning of the season just getting started, the track and field team has a bright season ahead, including lots of star athletes who hope to make a run at state.