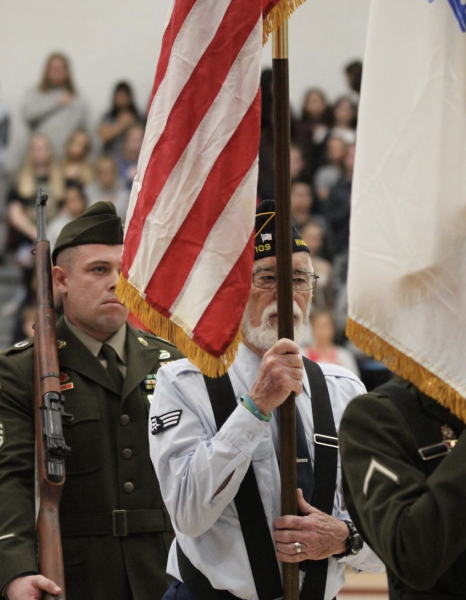 Jim Porth was in the U.S. Air Force from 1966 to 1970. Porth was an electrician who worked with missiles and worked on motor generators in different sites located across America. However, now Porth now spends his time doing many different activities, including volunteer work at Tozer Elementary. He attends Tozer once a week — every week — to spend time with first graders. 
"Anything I put in front of him he is willing to do. Whether it's correct papers, whether it's read with kids, he has for the last two years — that I have been here at Tozer — been committed and here every Thursday," first-grade teacher Denise Kennedy said. 
Between his own activities, attending the Windsor High School Veterans Day assembly every year and volunteer work, Porth seems to keep himself pretty busy. 
For example, he spends his weekends greeting Windsor community members at his church and at the local recreation center.
Story continues below advertisement
"Jim is also the best Windsor Rec Center greeter at 5 in the morning! Always a smile, always a hug," Terisa Peck said.
Though he has been fully committed to volunteering at Tozer, the way it all started often gets a laugh: "Well… it's kind of funny. My wife told me after I retired I needed to be out of the house three days every week. So I come down here and I love the first grade and all the teachers. I thought I would just make them coffee, but they decided I should do a little bit more. I love the kids," Porth said.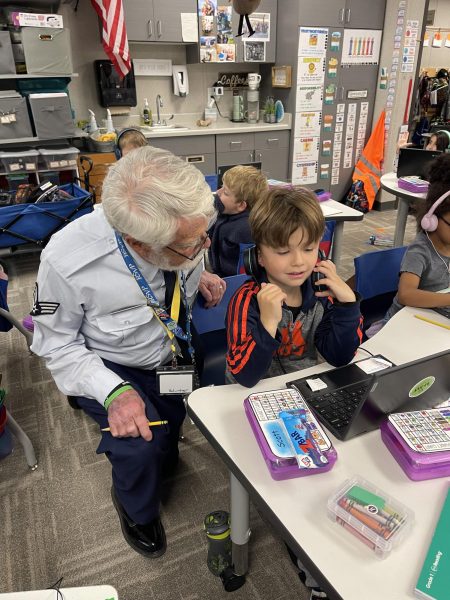 Porth works with all of the first graders in Kennedy's class. Whether they are excelling in school or falling behind, he takes time to listen to them read and help them correct mistakes. 
"We talk a lot at Tozer about being a good citizen and what a role model is. Here we have this man that served in the military and still is serving our community by coming in and volunteering. What an awesome example of a good citizen here in Windsor," Kennedy said.